Free Home Decor Projects
Everything Old Can Be New Again - Decorating Tips Sure-to-Fit Anyone's Budget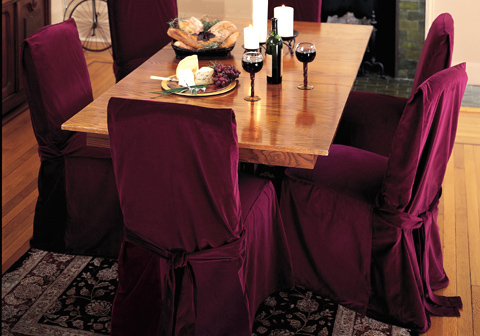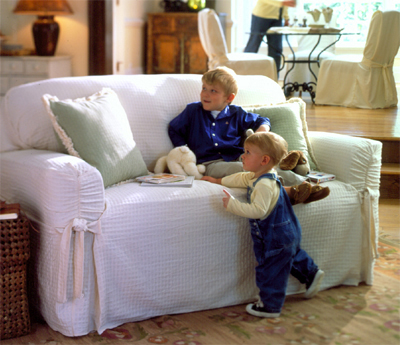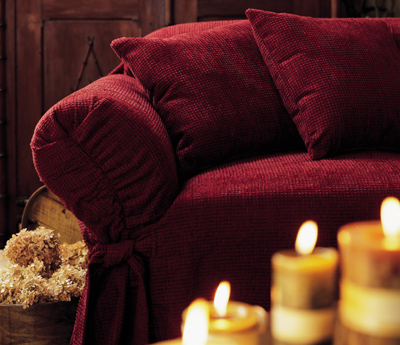 Decorating can be as easy as rediscovering familiar furniture and items around the house and re-interpreting with a bit of fast, affordable creativity.
When it comes to home decorating, in these financially challenging times, it's key to find ways to save money without sacrificing style. To this end Sure Fit Slipcovers, the nation's leader in home furnishing fashions, offers a free 60-page home decorating book: Smart, Simple, Chic Decorating Ideas. The book -- which is available through its website www.surefit.com -- is full of photos, illustrations and how-tos for creating subtle to dramatic changes in every room.
"The best ideas don't have to cost a lot of time or money and can often be done with existing furniture and items found around the house," says Sure Fit design expert Betsy Moore. "The book is full of smart, simple and chic ideas; the same words that are often used to describe Sure Fit's ready-made slipcovers."
Listed below are ideas that are Sure-to-Fit any decorating budget:
The honeymoon is over with the couch -- but the relationship doesn't have to be! A couch is often the focal point of a room and a serious decorating commitment. Extend its life and make over the look of a room, in as little as fifteen minutes, by changing slipcovers. Slipcovers are fashion for furniture and with the variety of affordable styles, color, patterns and textures available sofas and chairs can look fresh, new and different every season!

The ladder of decorating success -- Hang an old wooden ladder on its side and use as a shelf; or use a smaller one as an end table or propped in corner accented with plants. Aged wood or a coat of soft white paint takes the look up a wrung!

Bringing the outside in -- When gardening season ends, bring a weathered trellis inside, prop it in a corner and decorate with old photos, dried flowers and momentous ... you may never want to bring it outside again!

Let there be a little light -- Fill a tall vase or fishbowl with Christmas lights to brighten a corner or shelf.

A shabby chic frame-up -- Hang a picture frame without the glass in a bathroom and in the center mount an old vintage towel bar or aged hooks -- available at most home stores -- and hang several embroidered hand towels.

Serving up soap and scents -- Use small china plates -- affordable mismatched ones can be found at thrift shops -- as soap dishes or fill with a soft mound of salt in which small candles can be placed. Great for charming kitchen or bathroom accents.

For more slipcover information or decorating ideas, or a Slipcovers by Mail catalog, visit Sure Fit's web site at www.surefit.com or call 1.888.SUREFIT.

Sure Fit is America's largest readymade furniture cover company with locations in Allentown, Pennsylvania and New York City. For more information, visit the company's web site at www.surefit.com
---
Suzanne Fasola
Sure Fit, Inc.
Marketing Manager
www.surefit.com